Google Apps for Work Indonesia Price Discount, Now Only $3 USD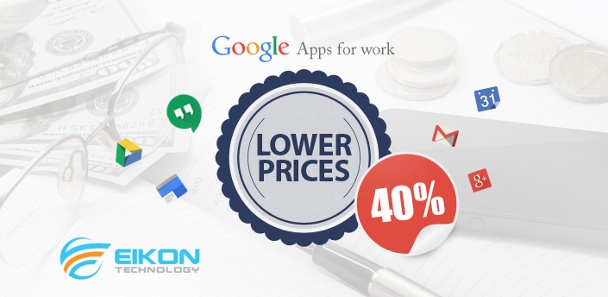 As a part of an effort to help small to large sized enterprises in Indonesia, Google Apps for work Indonesia price discount up to 40% cheaper as they announced publicly yesterday. The aim for these reduced price by almost half is making Google Apps more affordable for small business in Indonesia, also to be able in accessing business-ready package of communication and collaboration tools and reap the benefits of working in the cloud.
Google Apps for Work To Supports Indonesian Businesses
Many small to medium enterprises (SMEs) in Indonesia face the issues of not currently having the tools to begin utilizing the benefits that the internet can bring to businesses. This announcement become an opportunity to get more companies interested in Google Apps for Work to help them doing more productivity in dealing with competitive market and improve efficacy and effectivity in working environment.
Based on reviewed by Google, there are 55 millions SMEs business but only 75.000 or less than 1% who running an online platform (cloud-based). The lowered price of Google Apps for Work may allow Indonesia's SMEs to begin investing more easily in online technology (cloud-based) and much more feasible option for them. Plus, it is designed as an entirely cloud-based service, so IT departments don't need to spend time and money maintaining any desktop components.
"With this service, the business owner will get an official email to the company, the flexibility to work anytime from any device and control and security they need" said Kevin Akhurst, Google for Work Managing Director Asia Pacific, on Tuesday 7 April 2015.
Google Apps for Work 40% Cheaper Including: Gmail, Drive, Hangouts, and Many More
From the earlier price of $5/user/month and $50/user/year, Google Apps for Work Indonesia price drop by only $3/user/month and $30/user/year or equivalent for 40% off. As a cheap email hosting with Google technology, Indonesian business can now more easily access web mail, calendars, cloud storage, and video chat, and other basic function that are essential to running a business online in this day.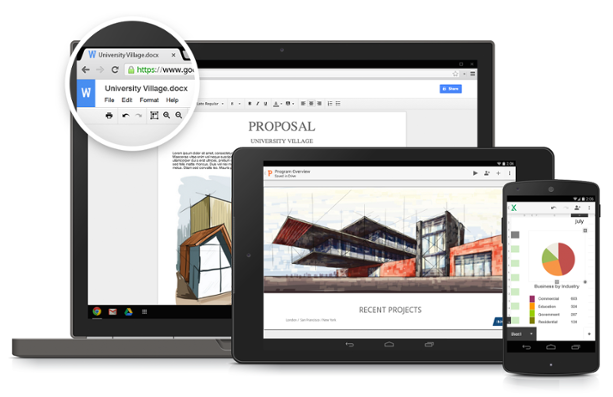 Google is recognised as a trusted name and an industry leader in reliable cloud infrastructure. With Google Apps for Work, business-grade services product including: professional email at your domain, additional storage across Gmail and Google Drive, 24/7 phone and email support, 99.9% guaranteed uptime.
To improve productivity Google Apps provides Google Docs, Speadsheets, and Slides for an offline and or online real-time working collaboration with your coworkers, partner, or clients. Users will also enjoy the same experience across different devices, operating systems, and browsers as employees can use their device, especially their Android smartphones as a working tools securely. Curious to know what Google Apps for Work's like? You can ask for 30 days free trial, which Google provides for 10 users, to start exploring how this tool can really helps you improving productivity.
Referring to a recent study, Kevin said small companies that use online tools can be developed more rapidly and are able to build better engagement with customers.