BetterCLoud: Intelligent Data Security on Google Apps for Work Platform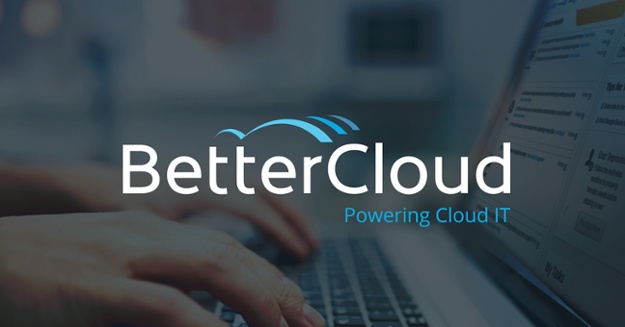 Data exchange online nowadays grows rapidly as many enterprises developing their business. It it easier for us to take this action to cut time and work more effectively. But do we know that there are risks waiting for us out there that threatened our data, how safe our data can be? Spam, virus, and malware is unpredictably everywhere online, that's why we have to improve our security system to minimize the risks on our data loss, stolen, or even contaminated by virus or malware.
BetterCloud To Help Organization Improve Security
Google has been working with partners to give you even more capabilities creating add-on from BetterCloud as cloud security and management tool for Google Apps so that organization obtain even more value.
As a part of Google ecosystem player, BetterCloud provides an instinctive and user-friendly interface which easier to navigate. They offers an all-in-one toolset of security and management functionality, a comprehensive feature set that is uniquely greater than other in the Google Apps Marketplace. BetterCloud presents your data in easy to understand and actionable ways, empowering IT to uncover risks, correct violations, and enforce organizational policies. They enables your organization to fully leverage the entire Google Apps compliance and data loss prevention, with visibility and control you require.
How BetterCloud Works?
It is powered by the Google Cloud Platform. BetterCloud is built on Google App Engine and Compute Engine and backed by Google's scalable infrastructure, the same foundation that powers Google Apps itself.

Integrated through Google APIs which allow developers to write applications that connect with and built upon Google Applications including Gmail, Contacts, Drive, using Application APIs, Domain Admin APIs, and more.

It built into an all-in-one interface. Through these tight integrations, BetterCloud unlocks the power of Google Apps to create powerful features that are not natively available, it presenting your data in insightful new ways
BetterCloud Is Next Level Cloud Security
You can add users to more than one group at a time and create customizable reports from over 100 fields related to your Google Apps domain. Managing the entire directory from one comprehensive view with both users and shared contacts.
BetterCloud provides simple and comprehensive workflows for creating users, groups, and organization units, also manage user profiles and provide them with the access to do so themselves. You can easily apply mandatory email setting for a select group of users, such as enabling IMAP/POP access or email forwarding and manage company calendar sharing and ownership.
They also deliver Google Drive management capabilities which let you see storage quotas, control document sharing, and gain more insight into how users are working with tools like Google Docs. For example, if you have a group of interns that shouldn't be sharing files publicly you can restrict them from doing so.
It is like a long time investment when it comes to data loss prevention and other security issues in organization. BetterCloud is considerable for intelligent data security on Google for Work platform.