Stay Productive During Holiday With Cloud Services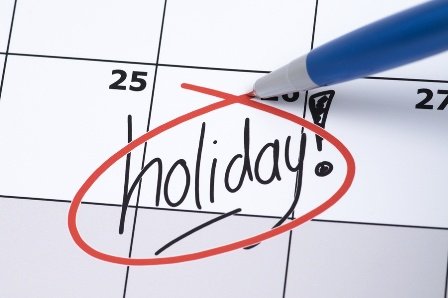 The holiday season is upon us, which means all our daily activities have accelerated just a little bit more. You need to complete that work project before your client goes on vacation. You have to figure out how to attend the holiday office parties for both you and your spouse, while still helping your daughter make cookies. And while all that takes place, you still have to get the house ready for the deluge of relatives on the holiday. Among those hectic moment, you can still maintain your work and enjoying holiday season and make sure everything's run well. Here's the tip:
Work Virtually During Holiday With Cloud
Currently out of the office for vacation? Trying to catch a flight to your hometown but still have a long list of things to get done? Now you can relax a little, by utilizing cloud solutions, you can access your documents, client list, and contact information anywhere and at any time from any device you have (smartphones, tablets, home PC)—that way, you don't have to worry about your productivity falling by the wayside during your time away from the office.
By deploying cloud, you have the ability to get technology resources exactly when you need them, on-demand, and integrate seamlessly in any device no matter where you are. Access data on the cloud any time and wherever you go, from anywhere you have an Internet connection. Never have to run back to your office to retrieve a document left on your desk, or contact information sitting on your server. This can help you to stay productive during holiday with cloud services.
Cloud Influence Bring Your Own Device For Business Productivity
Today you no longer have to feel tied to the office for doing work. Time is money, after all. We wanted to be more mobile and agile workforce, to meet this necessity any commercial records center or organization that manages records and data definitely should consider cloud computing. It allows the records center complete flexibility for access, with just a compatible Internet browser required. Working from your own device without worrying about losing updates from your teammates. This can help you to stay productive during holiday with cloud services
Many people are more interested in working with their own device because they feel more comfortable and adjusted. You can do the work in the living room or garden while accompany your family. As nowadays mobile computing is on rise, there are many cloud applications which you can install on your smartphone and or tablet that will definitely a usefull tools to get your stuff done efficiently.
There are many advantages you can get by utilizing mobile cloud computing like what we've gathered here in our free white paper below.