How To Undo Send Email Feature In Gmail: This Could Be Your Life Saver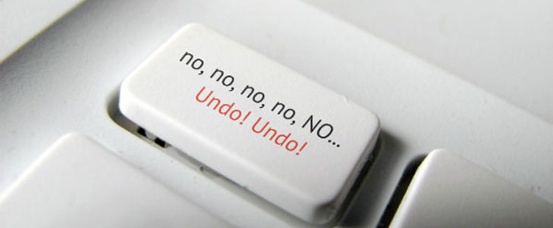 How many times this happened to you? In the middle of composing email then accidentally hit the send button, or you already send the email but forget the urgent attachment to your boss or client? Wouldn't it seems tedious and less professional if you send another email due to incomplete email previously? Well, now Google is your saviour then. There's a handy latest feature in Gmail that can prevent accidents like that.
Recall Email Feature Developed Since 2009
Gmail user around the world now have access to a life saver feature that could probably the become the next big thing: the ability to recall a sent email. Google first introduced 'Undo Send' to Gmail in March 2009, but this feature was still technically an experiment. Indeed, the feature has stayed quietly in the Gmail Labs, where Google testing new features, which users have to manually switch on to use. Now you can use this feature in Gmail
Undo Send email feature in Gmail it gives you the length of time after posting an email to recall it – if you think you sent the wrong emails. The feature is really simple, basically it configures a delay on your Send button. Whenever you send email, Gmail can holds them for however long you configure, and then sends them. You will see an option to reverse it on your screen for 5 to 30 seconds depending on what you've choose in the settings.
How To Enable Recall Email In Gmail:
Go to your Gmail account, click the gear icon in the top-right corner and select Settings
On the General Tab, you should see Undo Send listed as the tenth option.
To enable it, check the box next to Enable Undo Send.
Now you can choose the set of time you would like to have to recall your sent emails from the drop-down menu.
Once you enable recall email in Gmail, you'll see this box at the top of the Gmail page after each email you send:
Simply click the "Undo" link and your email will pop back up on the screen so you can make any necessary changes before sending it again.
Beside the feature of undo email, there are many ways to optimize Gmail for your organization needs right from your browser for more efficient and integrated working. You can easily manage your account from any device in multiple platform from single login. .